Millenium Expert is the preferred choice of small and medium size businesses. Millenium expert is a feature-rich access control system designed to fit a wide range of applications and sites.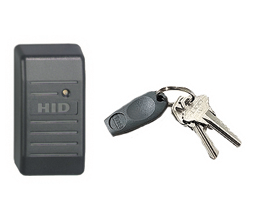 Millenium Expert's architecture is suited for organizations that wish to maintain a solid access control network using different communication modes. In addition, Millenium expert allows operators to manage their access control system from a standard PC workstation anywhere on their communication network.
Benefits of Millenium Access Control
Lock and unlock doors according to preset schedules, which leaves you in control.
Real-time event monitoring and reporting, so you can check the status at noon, midnight, or anywhere in between.
Centralized lockdown capability, which gives you the peace of mind to know that if there's a security issue, you still have ultimate control.
Easy expansion-one door or one site at a time up to 100,000 access points. This means that as you grow, so does Millenium.
Instant alarm notification supported by maps, sounds, instructions, and reports. More than one resource means you have more than one way to deal with security breaches.
Compatible with many types of access technologies: PIN codes, proximity cards, LEGIC®, magnetic stripe cards, smart cards, biometric devices, bar codes. This saves you money, since you don't need to spend dollars on different technologies.
Audit results quickly accessed and reports easily generated. You get the info you need, when you need it, according to your schedule.
Distributed architecture allows access points to function normally even if communication with the PC is interrupted. This fail-safe allows for even more peace of mind.