Our Network Video Recorder surveillance systems are Windows or Linux-based, allowing complete integration with your network. Live camera feeds and recordings can be viewed from remote locations.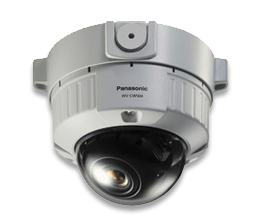 Since video is recorded to hard drives, it greatly reduces maintenance and media costs, while drastically increasing capacity. The system is capable of interfacing with both analog and IP-network cameras.
Panasonic, GE, and Axis Cameras
We have added both Panasonic, GE, and Axis cameras to our NYS Contract (#PT64060 – Security Systems and Solutions), two of the world's largest manufacturers.
State of the art NVR technology
Hello Alert is able to offer state of the art NVRs (Network Video Recorders) to take advantage of the increasing demands of IP cameras. NVRs increase implementation capabilities, allowing for viewing and recording of footage from cameras located both on and off (LAN/WAN) your enterprise network. Our NVRs also allow the viewing and playback of camera footage through mobile apps for multiple platforms (iOS, Android).